York Hotel, Kalgoorlie

A beer and a steak at an outback pub.

Kata Tjuta National Park: 280 miles (450km) southwest of Alice Springs. Ayers Rock/ Uluru, the world's largest monolith and an Aboriginal sacred site is Australia's most famous natural landmark. Visitors may wish to make the tough 1.6km ascent to the top or take a walking tour around the rock with an aboriginal guide , learning about its fascinating with the Uluru people and its importance in dreamtime legend.
More outback pubs
These pictures of Coober Pedy show the two faces of the Australian opal mining town. There is a secret underground world out there, in the middle of South Australia's barren Outback desert.

Underground homes are not the holes you imagine. People don't dig down, they dig into the hillsides. The entrance is at street level, as seen here. What you can also see is a ventilation shaft in the foreground.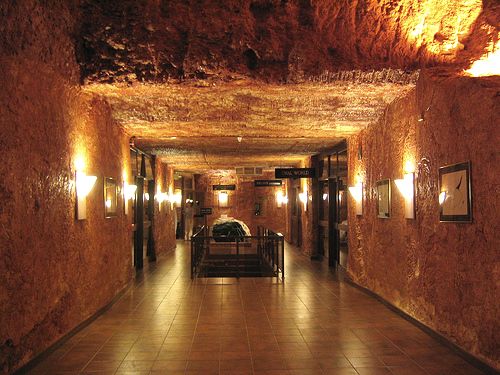 This is the picture of a hallway in a more upmarket hotel...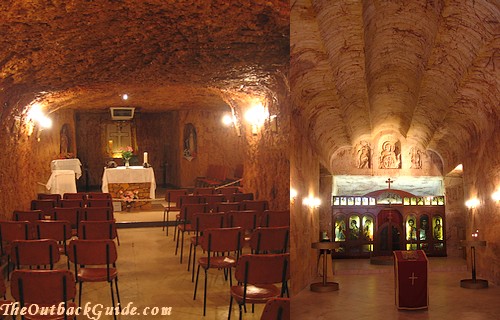 Two churches: on the right you see the Serbian Orthodox church, dug with a modern tunneling machine. On the left is the old catholic church, hand dug, like many of Coober Pedy's early homes that were dug in the search for opal...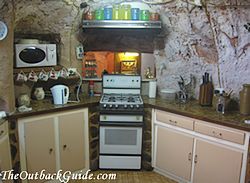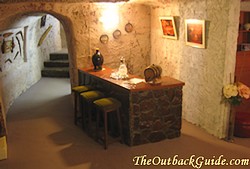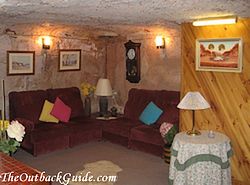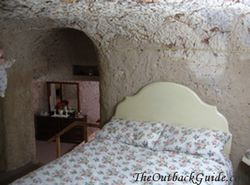 It started out over 60 years ago, as a one room dugout, used by the mail truck driver. Faye Nayler bought it of him, and that original room is now the kitchen. The home you see today was built over ten years, by hand, using only picks and shovels, by Faye and two of her lady friends.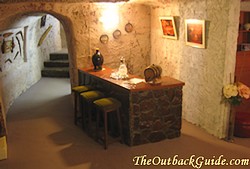 And they did at an excellent job. Three bedrooms with walk in robes, living room, bar, wine cellar... What else could you want? Billiard room and swimming pool? Believe it or not, she added it!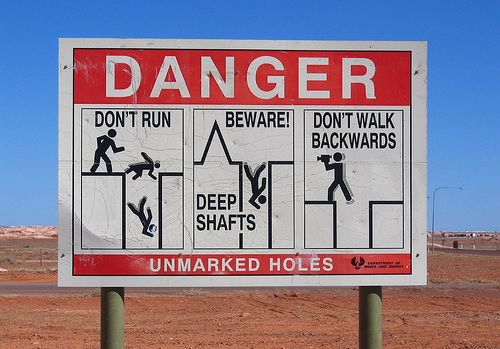 The opal fields surrounding the town are a maze of piles of mullock (the excavated material) and live and abandoned shafts. You wouldn't be the first to simply disappear out here...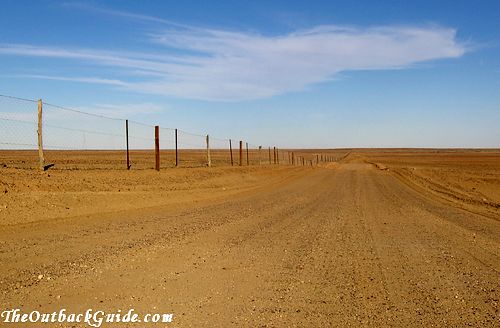 This is a view of the aptly named moon plain and the dog fence. The dog fence is a 6' 6 3/4" high wire fence, 3,293 miles long (!), stretching across the deserts of three states. It was built to keep dingoes out of the sheep growing areas in the south.