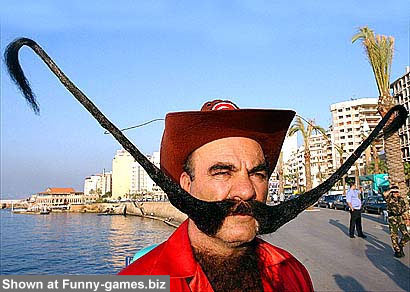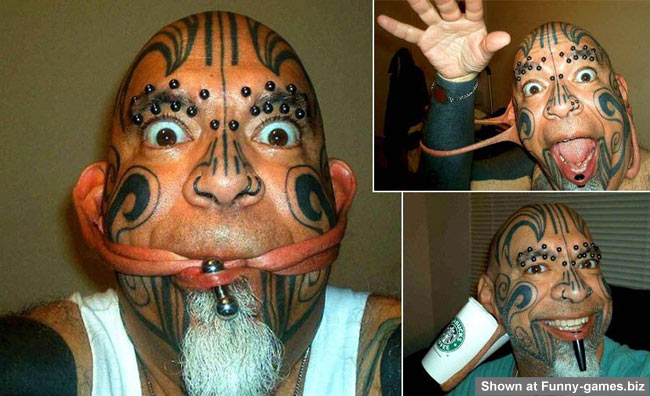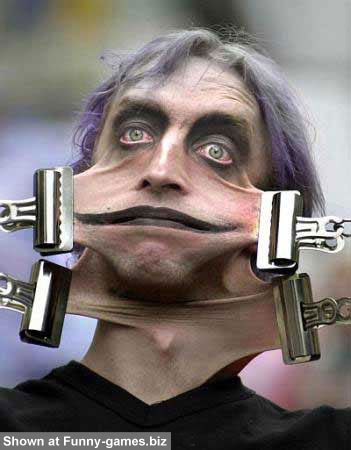 B.D. Tyagi of Bhopal, India has the
world's longest ear hair. It measures 4 inches
Dennis Abner of San Diego, CA (where else?), is a mild mannered, college educated former Marine and current computer programmer. He's also, if you ask him, a tiger.
Spook has a 14.5 inch waist (37cm). She's into corsets and "corset training".
AOL screen name: HottF17SeXXX4u69
Michael Jackson
Jane Fonda
Pee Wee Herman
Bill Gates, scofflaw, after traffic infraction arrest.