Are you considering a change of scenery? Here are a few new real estate listings from the U.K.'s Guardian Newspaper.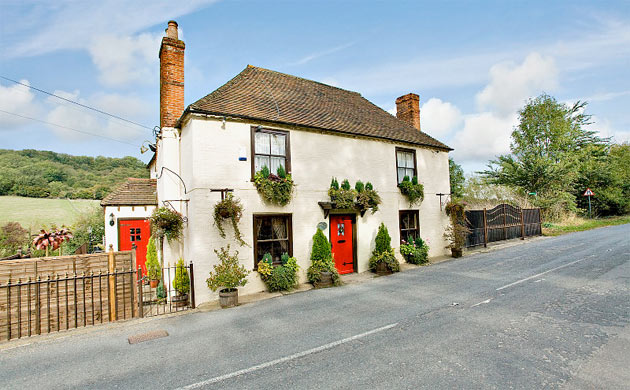 Wingmore, Kent: From the outside the four-bed Palm Tree Inn looks like an idyllic family home. But watch out for the little girl ghost who plays with dolls and the heard but not seen "heavy-footed gentleman" which the owner claims share the property. The £695,000 ($1,148,145.40) house dates back to the 1700s when it was a pub and frequented by a notorious smugglers' gang (the bar remains in the family room). You're surrounded by stunning views, although the peace has allegedly been disturbed by the ghosts of King John's 50,000 soldiers. And wrap up warm – not even the open log fires will warm you from the inexplicable chill that many guests say they feel. The owner says it's a "wonderful feeling" to live in a home with such history, so don't be too afraid. Geering & Colyer, 01227 457 253 Photograph: Geering & Colyer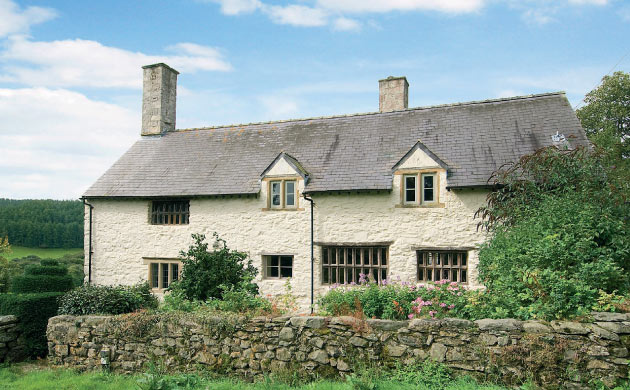 Brithdir Mawr in Cilcain, Wales has changed little since it was built in the 16th century, and it remains one of the area's oldest houses. On the market for £795,000, the four-bedder creaks with history and boasts big oak doors, wood panelled walls and quarry tiled floors; stand in the middle of the drawing room and you can look down into the original central hearth, preserved beneath a glass screen. Set in 12 acres it stands at the end of a no-through road. According to one author with an interest in the supernatural it is rumoured to be haunted by a lady with long hair in a flowing grey gown. One taxi driver was said to be so scared by the sight of her that he vowed never to drive down the lane again after dark. Strutt & Parker, 01244 354 888 Photograph: Strutt & Parker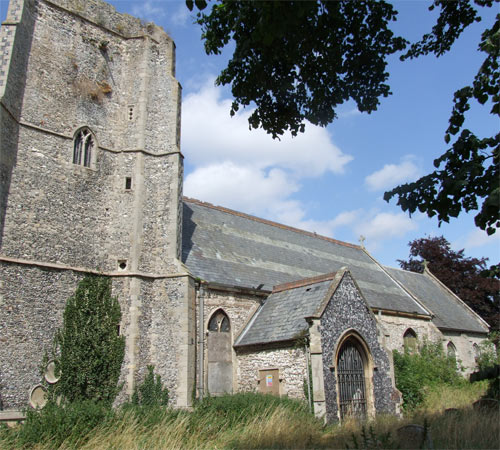 St Mary the Less in Thetford, Norfolk is believed to Thetford's oldest church, and with planning permission could be converted into a four-bed home for an Addams family. Inside the wooden pews are covered with dust and cobwebs, while outside headstones are hidden among the overgrowing grass. On the market for £224,995, the stained glass windows could do with a polish, and who knows what is lurking in the vaults. There are plenty of original features including stone carvings and the rickety pews that could be preserved should this church be converted. Abbotts Countrywide, 01284 725 566 Photograph: Abbotts Countrywide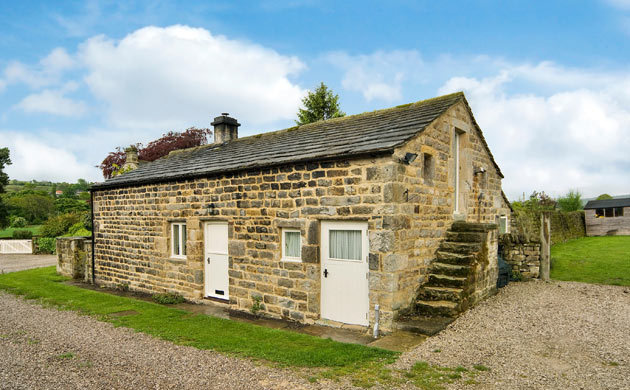 In the country: North Yorkshire. This £295,000 former blacksmith's cottage in Summerbridge near Harrogate is full of humility on the outside and grandeur within. It's grade II-listed, with an adjoining paddock. Inside is a farmhouse kitchen, a sitting room, a dining room and two bedrooms. Neighbours live in the outbuildings. Carter Jonas, 01423 523423 Photograph: Carter Jonas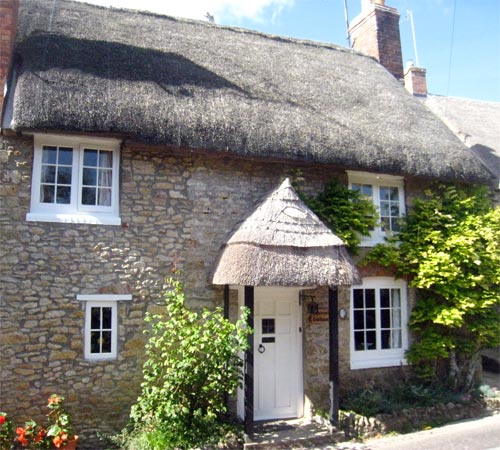 Dorset. You can keep all but the essential parts of the 21st century at bay beneath this thatch in the village of Bradford Abbas near Sherborne. Winter can be sat out before the hearth in the large beamed sitting room, and summer in the cottage garden. The Shaker-style kitchen is large enough to eat in and there is a miniature dining room opening on to the patio. Returning family can be stowed in the second beamed, eaves bedroom. Yours for £249,950. Palmer Snell, 01935 812218 Photograph: Palmer Snell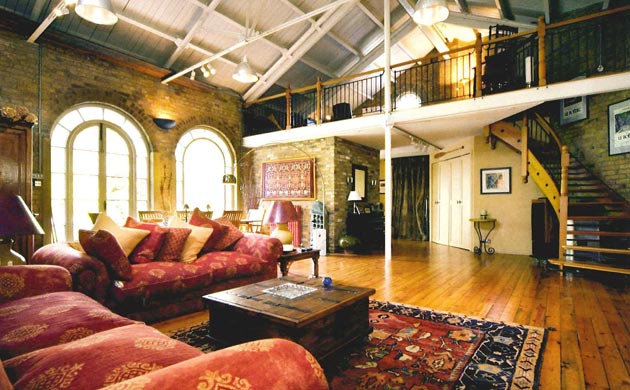 London W5. This 17th-century alms house* swallowed a next-door electricity substation to create a vast entertaining room. A normal sitting room is in the main house, along with four bedrooms, a country style kitchen/breakfast room, a modern bathroom and two shower rooms. Outside there is a lovely garden with box hedges, but beyond that is a main road. Cost: £1.25m ($2,065,ooo). Sinton Andrews, 020 8566 1990 Photograph: Sinton Andrews
* Note: There is no strict delineation between Almshouses and other forms of sheltered housing , although Almshouses will tend to be characterised by their charitable status and by the aim of supporting the continued independence of their residents. Although different from an almshouse, a poorhouse or workhouse was a government-run facility in the past for the support and housing of dependent or needy persons, typically run by a local government entity such as a county or munincipality. In early Victorian times, poverty was seen as a dishonourable state caused by a lack of the moral virtue of industriousness. As was depicted by Charles Dickens, a poorhouse or workhouse could resemble a reformatory and house children, either with families or alone, or a penal labour regime to give the poor work at manual labour and subject them to physical punishment. As the 19th century progressed, conditions became better.
Workhouse inmates