Now, in my 68th year , on this April 1, 2010, I happily look back on some pretty good landmarks, ruminating from my LazyBoy, with good puppy Sparky. In 1957, for example, I got my first car, a beautiful black Ford hardtop convertible...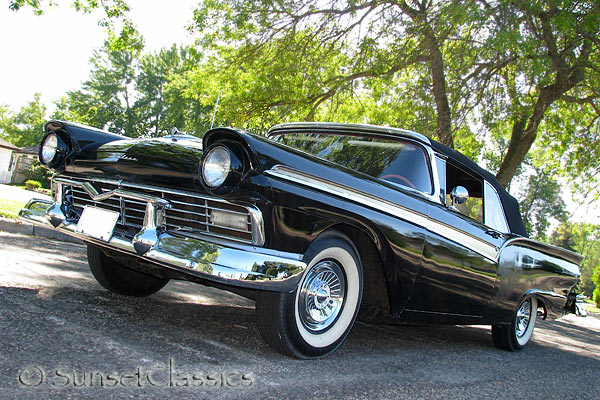 ... and discovered both girls and drive-in movies. As the song says, "It was a very good year for small-town girls....".
These were the early happy days of Elvis...
Also in 1957, the BBC ran this delightful human-interest piece about the Swiss harvest on English TV. Truly heartwarming and totally amazing! Just turn up your speakers and click on this image:
Added to Quicklist
< Click Here
Added to Quicklis