Elwood: "It's 106 miles to Chicago. We got a full tank of gas, half a pack of cigarettes, it's dark, and we're wearing sunglasses."
The Blues Brothers a 'Catholic Classic'
In the Vatican's official newspaper,
L'Osservatore Romano
, the 1980 comedy starring Dan Aykroyd and John Belushi,
The Blues Brothers
, has been declared "a Catholic classic" alongside
The Ten Commandments
and
The Passion of the Christ
.
L'Osservatore
editor Gian Maria Vian, who doubles as its film critic, apparently, cited the film's plot, in which two brothers battle "cops, neo-Nazis and crazed country fans in a bid to save the Catholic orphanage where they were raised," as his explanation. The Vatican's official reading of the film is that, "For [the Blues brothers] this Catholic institution is their only family. And they decide to save it at any cost." Aykroyd told the New York
Post
: "As a former altar boy from age 6 ... but a somewhat lapsed Catholic, I was delighted with the endorsement." Official Catholic ruling on
Caddyshack II
is still pending.
Cast
The Blues Brothers Band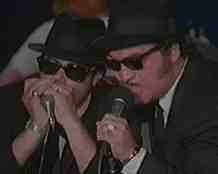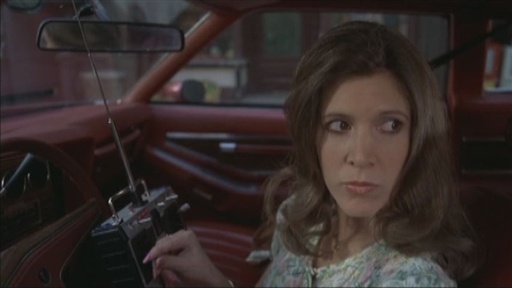 Jake: "I ran outta gas! I had a flat tire! I didn't have enough money for cab fare! My tux didn't come back from the cleaners! An old friend came in from outta town! Someone stole my car! There was an earthquake! A terrible flood! Locusts!! IT WASN'T MY FAULT, I SWEAR TO GOD!!!"