Six-thousand years worth of way cool
Some little-known facts about my favorite headgear, el Ecuadorian Sombreros de paja toquilla,
commonly
referred to as the "Panama" hat, which is experiencing a huge resurgence of popularity among young fashion mavens today: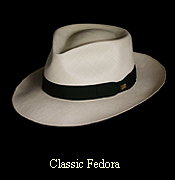 The sombreros de paja toquilla, or "hats of toquilla straw."
Beginning in the early to mid-1600's hat weaving evolved as a cottage industry all along the Ecuadorian coast. Hat weaving and wearing grew steadily in Ecuador through the 17th and 18th centuries. Even then, the best quality hats were being made in what is now the province of Manabí (mahn-ah-bee). Ceramic figures dating back to 4000 B.C. appear to be wearing a similar style of headwear.
The Manabí towns of Montecristi and Jipijapa (hee-pee-ha-pa) gained pre-eminence as the leading centers of the emerging hat industry. Hats woven there gained a reputation for being better quality, finer, than hats woven elsewhere. By 1850, the U.S. had developed quite an appetite for woven straw hats from Ecuador, buying two hundred twenty thousand of them per year.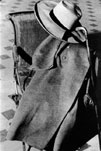 Napoleon's Montecristi
In 1845, Don Bartolome Serrano dramatically speeded up the development of the Cuenca hat industry by taking a more comprehensive approach to the task at hand. He went to the coast and set up straw supply lines from the largest toquilla-growing areas. He bought thousands of wooden hat forms, all the tools of the trade, bleaching powder, even weavers. He hired master weavers from Manabí and brought them to Cuenca.
Sorting hats at the old Ortega factory in Cuenca
Serrano and others in the Cuenca hat industry exercised their considerable political influence, and soon apprenticeship in hat making was compulsory throughout Azuay Province. Adults as well as children were required to learn the trade. Failure to do so could result in prison time.
Some well known aficionados of el Sombreros de paja toquilla

Edward G. Robinson, actor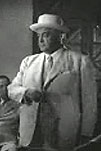 Sidney Greenstreet, actor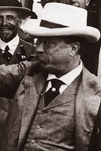 U.S. President Teddy Roosevelt

Nikita Kruschev, First Secretary of the Communist Party of the Soviet Union

Paul Newman, actor
Panama hat made for President Harry Truman
Among my personal favorite straws is a grand folder from Brent Black. His website is the main source from which I stole the above information.
http://www.brentblack.com/